Ariana Grande has revealed an early look at her "skin' for the mega-hit game Fortnite as she embarks on a massive collaboration with the battle royale cultural phenomenon.
This is part of The Rift Tour which is an experience that spans five showtimes over three days this weekend.
Fornite is recommending that fans arrive in Fortnite around 60 minutes before showtime, and the Rift Tour Playlist should be live 30 minutes before each show.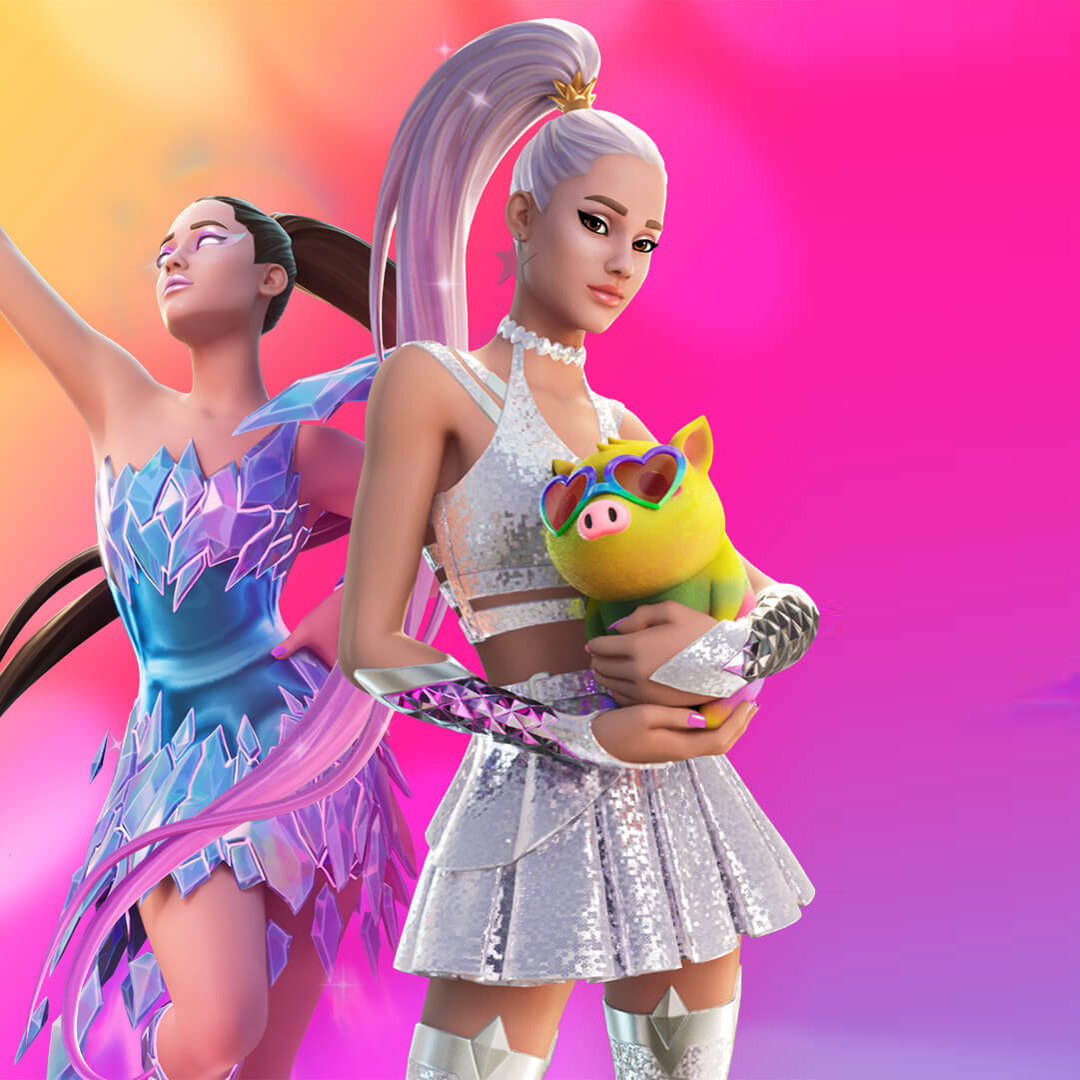 As an added bonus before Ariana's arrival, the Rift Tour kicks off with Fortnite-themed experiences, pairing popular tracks with moments based on elements from the game.
So that all fans can experience The Rift Tour the following times are available:
United States (ET) Time
Show 1 – Friday, August 6 @ 6PM ET
Show 2 – Saturday, August 7 @ 2PM ET
Show 3 – Sunday, August 8 @ 12AM ET
Show 4 – Sunday, August 8 @ 10AM ET
Show 5 – Sunday, August 8 @ 6PM ET
Australian Eastern Standard Time
(We've converted to Australian times for you)
Show 1 – Saturday, August 7 @ 8AM AEST
Show 2 – Sunday, August 8 @ 4AM AEST
Show 3 – Sunday, August 8 @ 2PM AEST
Show 4 – Monday, August 9 @ 12AM AEST
Show 5 -Monday, August 9 @ 8AM AEST
Bonus Content for ARIANA GRANDE
As well as The Rift Tour you can also grab the Ariana Skin in the Item Shop and Icon Series.

Additional Rift Tour content includes:
Ariana Grande Outfit w/ Rift Goddess Ariana Variant
Piggy Smallz Back Bling
LIl' Floaticorn Emote
Sweetener Sailshards Glider
7 Rings Smasher Pickaxe w/ Gem Striker Variant
If you are an Ariana fan but never played Fornite before it's really easy to join in the action.
Fortnite is a free to play game and is available on PlayStation 5, PlayStation 4, Xbox Series X|S, Xbox One, Nintendo Switch, Android, and PC.
Simply download the latest version (it can take a while so do it well ahead of time).
Get to the location in the game early as there is a cap on the number of people they let in for the show, If you miss out you might need to go to a different show.
Watch this video for more: